Ernesto Rosario | Environment Manager Induveca 
Recycling gives a new life to the materials used to produce a product for another good. It is a simple and valuable activity we can do as a family, even the little ones in the house. This contributes to preventing environmental pollution in three ways: air pollution, water pollution, and soil pollution. In addition, it reduces greenhouse gas emissions.
On Recycling Day, we bring you this quick guide to start the habit of this practice in your homes. 
What materials can be recycled?
Paper and cardboard
Plastics
Metals
Wood
Organic waste
Glasses
Batteries
Fabrics
Electronic scrap
Aluminum
Toys
Batteries
Tetra pak
Steps to start recycling at home: 
Identify nearby recycling centers
Find your area's recycling facilities and materials they accept to take your recyclables. For example, at the Next stations on Av. Charles Sumner, you can recycle paper/cardboard, glass, plastic, and cans. 
Identify recyclable materials
Make a list of materials you can recycle based on what is used in your home and start with the basics. First, focus on recycling the most common materials, such as paper and plastic. Then, as you become more comfortable, you can expand your recycling effort to other materials. 
Establish a classification system
Place separate recycling bins for different recyclable materials in your home. You can use specific bags, boxes, or containers labeled for each type of material.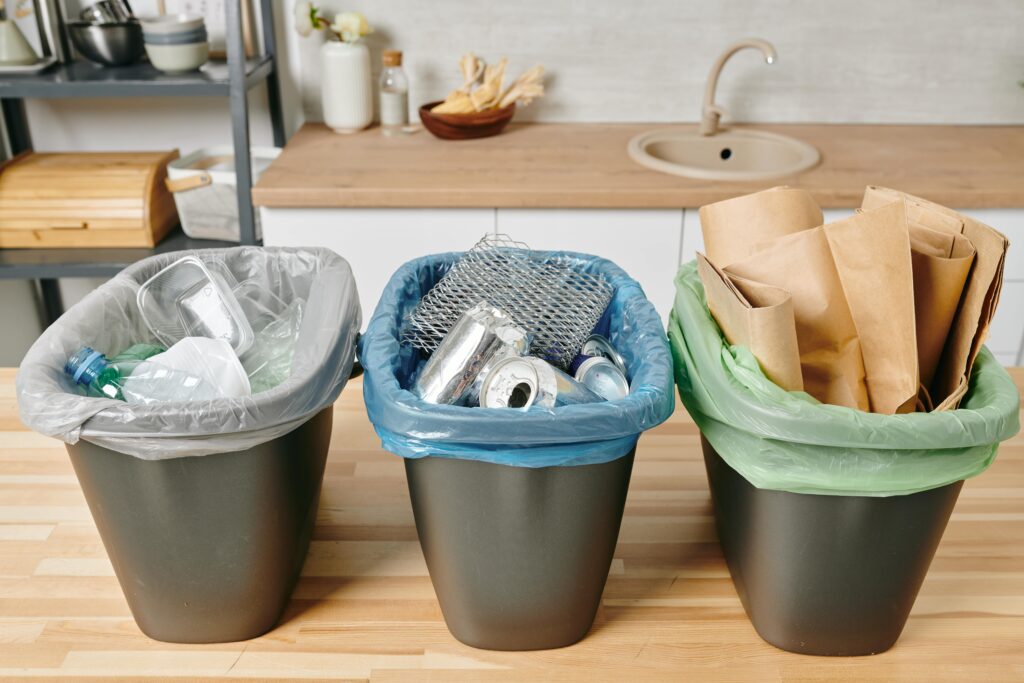 Wash and rinse the containers
Before throwing away plastic, glass, or metal containers, wash and rinse them to remove any residue. This helps prevent contamination from other recyclable materials.
Make sure you exclude non-recyclable materials from your recycling bins. Some common examples are oil or food-contaminated paper or cardboard, electronics, batteries, and chemicals. 
Reduce and reuse
Before recycling, consider whether you can reduce the amount of waste you create. Reuse containers, jars and bags whenever possible. For example, you can use glass jars to store food or reuse plastic bags to store small items. 
Go with your whole family to recycle
You can set a specific day of the week so that everyone together goes to the center to take everything they have collected. How else can we contribute to the cause and reduce our impact? Buy only what is necessary. 
Share how you handle materials with others to encourage everyone to recycle
Buy materials with less waste. For example, take reusable bags to the supermarket or store to avoid excessive use of plastic bags. Remember that recycling is only one part of the waste reduction process. Reducing consumption, reusing objects and making conscious decisions when buying products are also essential. 
Learning to manage waste reduces human footprints on planet Earth. Let's start today!